Exhibition I A Printmaker's London
A spectacular group exhibition of original prints on the theme of London, from the UK's leading printmakers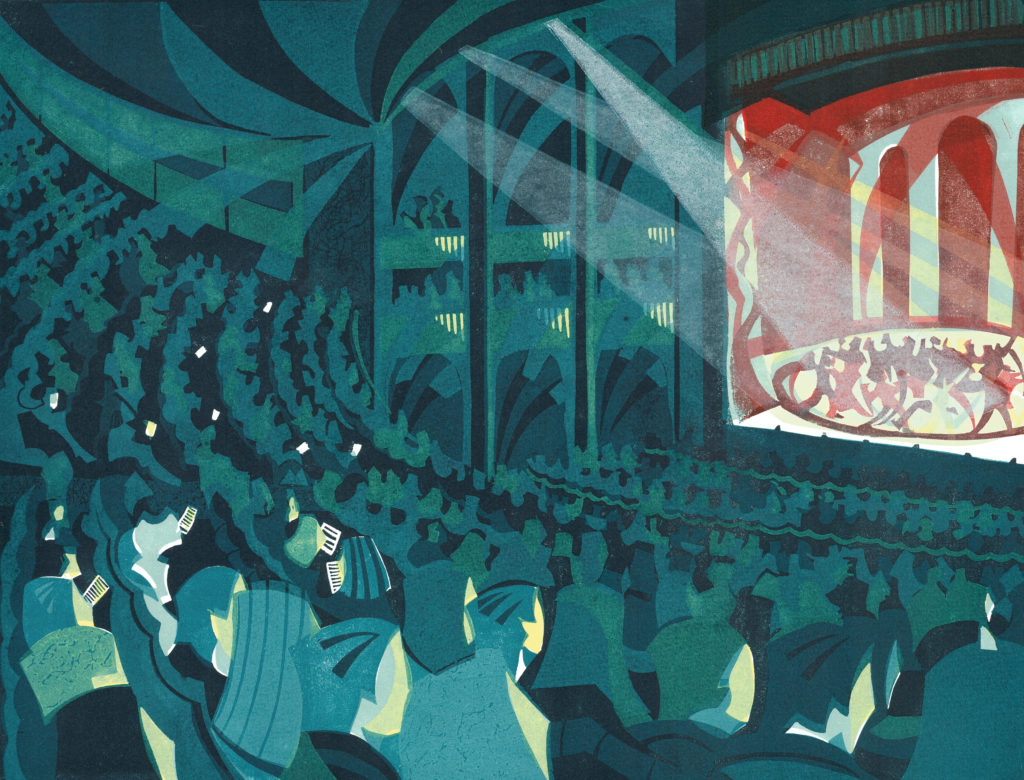 This autumn we are thrilled to unveil one of the biggest ever group shows of original prints devoted to the capital.
'A Printmaker's London' features never-before-seen new works from 60 of the leading contemporary British printmakers, covering the full breadth of techniques from linocut to screenprint, woodcut, etching and lithograph.
Each printmaker has chosen his or her own twist on the city, and the finished works capture London in all its depth and variety – from its architectural landmarks to icons such as the Tube and Routemaster and idyllic visions of its green spaces and waterways. There are also more esoteric glimpses of its history and character, such as Sonia Rollo's canine 'East End Boy and West End Girl' and Anna Marrow's celebration of an Ealing Studios legend.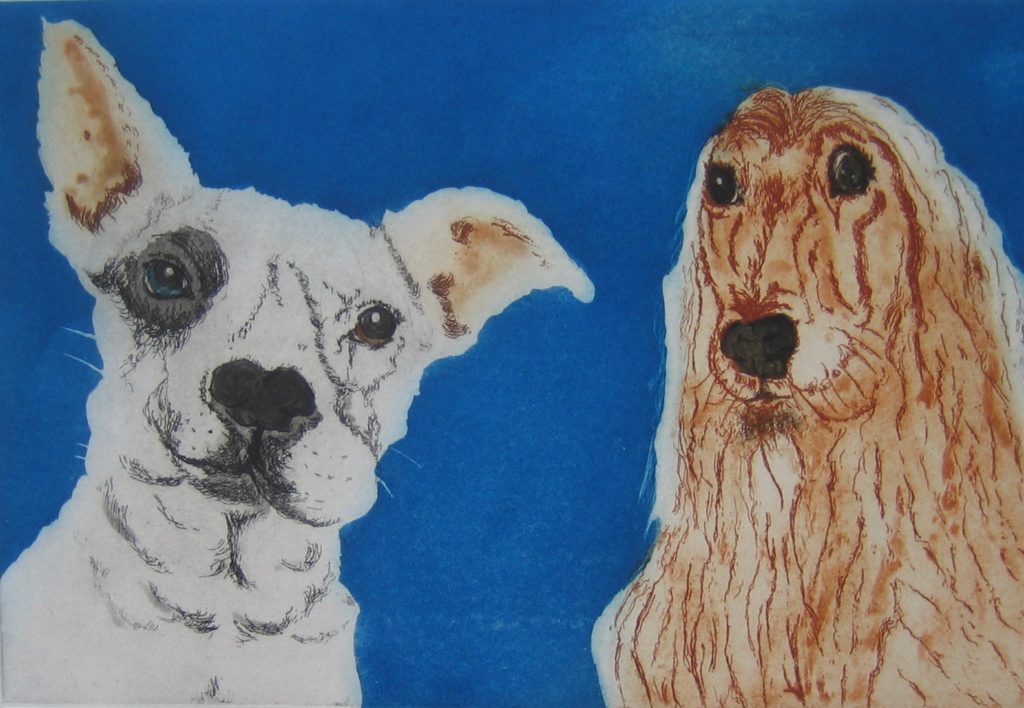 All of the prints are being created exclusively for the exhibition and, for the duration of the show, will only be available from For Arts Sake.
Gallery director Brian Davis says: "We are very excited to present this unique show. It's possible that there has never been an occasion when so many artists have come together to present their interpretation of London, and we have been blown away by the sheer breadth and beauty of the prints."
Highlights include a new linocut of Berthold Lubetkin's modernist Penguin Pool at London Zoo by celebrated printmaker Paul Catherall (below). Paul is renowned for his clean, bold renditions of the capital's Brutalist and modernist landmarks.
Painter and printmaker Tim Southall's 'A Tale of London' is an epic rendition of the High Middle Ages via copper plate etching. It takes in characters from Dick Whittington to King Harold, leading to the emerging city dominated by the Tower of London.
Paul Cleden captures the magic of London's theatreland with his linocut 'A Gleaming Performance' (pictured, top). Screenprint artist Emma Reynolds summons Richmond Park and its deer on a hot and hazy summer day, while Clare Halifax's silkscreen print depicts Kew's iconic glasshouse, in 'From Me to Kew'. Julia McKenzie's 'London Chorus' (above) is a tale of the city's urban wildlife. She says: "This year London has been declared a national park city. This wild London and its facility needs protection."
Trevor Price's monoprint 'London and its Londoners' aims to conjure the "diversity and chaos of our fantastic city". Pop Art veteran Gerry Baptist has used digital print to create a powerful commentary on the decline of the city's insect population "due in part to our rampant consumerism", while illustrator Gregori Saavedra laments the passing of the iconic red phone box.
Linocut artist Gail Brodholt is acclaimed for her romantic depictions of London travel and has created 'Retail Therapy II' (below), an evocative vision of life on the Northern Line.
To celebrate this spectacular show, we are hosting a series of very special 'Meet the Artist' weekends. Every Saturday throughout the exhibition, from 2-5pm, our exhibiting artists will be talking through their methods and inspirations over a glass of wine and a private viewing. For the full line-up see here.
As well as visiting the exhibition, you can browse and shop online via this link. You can also follow the hashtag #APrintmakersLondon on Instagram and Twitter.
A Printmaker's London, For Arts Sake, September 5-29, 45 Bond Street, Ealing, W5 5AS, 020 8579 6365, [email protected]. Shop prints online here.
Words: Alexa Baracaia